LEAVE TIME BEFORE THE INTERVIEW FOR PRELIMINARY SURVEY RESEARCH.

How the survey and interview work.


The survey covers the same boilerplate questions at the start of the interview. Printing and answering them in the survey saves time in the interview. Especially, the offline time for questions that might need research. Leave empty answers to cover during the interview.


The rest of the research questions are to understand what works, what doesn't, and what's wrong. To go deeper and wider on problems and solutions. Get more than just facts. How do you feel about things? What worries you?


Here's the best deal:

Download survey questions and print, research and annotate them with answers.
Complete the survey as best you can.
Maybe even take the survey on-line.
Schedule the interview and DEMO.
We talk when it's convenient for you.


Method to combine FTA and FMEA.


$0


Go back to the home page and request your copy of the method paper. Just interview over the phone. 0.5 - 1.0 hrs.

| | | |
| --- | --- | --- |
| I figure we need a half hour or so over the phone or Zoom to ask and answer questions. I would enjoy sharing new information technology behind solutions. | Click button # 3, below to schedule the interview. It will take you to the Calendly website. It syncs with my digital calendar. Grab a time slot and both of us will get email alerts of confirmation and changes. | |
LEAVE TIME BEFORE YOUR INTERVIEW FOR PRELIMINARY SURVEY RESEARCH.

| | |
| --- | --- |
| Weekend Hours | Official Correspondents like many of you are busy folks. Like me, you might work weekends. Especially on those less urgent tasks that pay off in the future. Like those journals and industry magazines you need to keep current. |
New Sessions


Those of you deciding to invest a half-hour or so will find Saturday hours in my internet schedule.


Not every Saturday, and not every hour. But, enough opportunity so you can contribute and not feel guilty of taking time from fire fighting and other urgent issues.

---
CONTACT ME
618 Fifth Street
Ann Arbor, MI 48103

+1 734-662-7752
USA 888-828-8107
rick@menloparkassociates.com
All rights reserved © 2019 Menlo Park Associates LLC. Owner of Menlo Park Software LLC

Powered by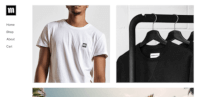 Create your own unique website with customizable templates.